Recruitment services for companies
We at Tuocon see your company as a whole and our main goal is to support the development of your business, moving into the desired direction through successful recruitment.
The recruitment process is a part of the realization of the organization's business goals. The attraction of suitable experts is an important competitive factor for companies and a vital factor of success.
When utilizing our professionally organized recruitment process, not only will you stand out from your competitors, but you will also ensure that your company is able to find the most suitable candidates for your open positions.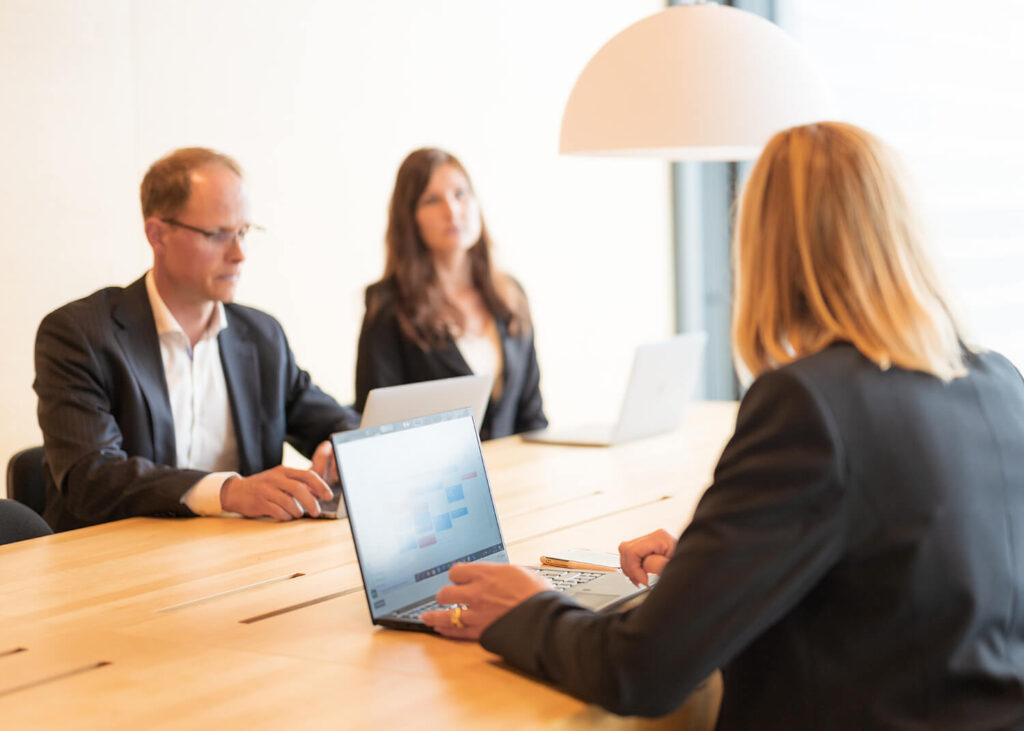 We always approach the recruitment process from both the perspective of the applicant and the recruiting company.
What makes our recruitment service unique?
We always approach the recruitment process from both the perspective of the applicant and the recruiting company.
Whilst carrying out the recruitment process we fully take into consideration the needs of both the recruiting company and the applicants. Not only do we concentrate of recruiting the most suitable applicant for the position but also have our focus on the employer's desires. We will tailor the recruitment process based on the available budget and the goals of your company.
From the applicant's perspective, the recruitment process tells a lot about the company in question. A positive recruitment experience contributes to the formation of a strong employer brans and increases the company's attractiveness in the market. It is important to value the applicant's contribution and expertise. A progressive and well scheduled process are starting points for recruitment and on the basis of these factors the applicants evaluate the recruiting company's culture and values.
Expert and senior management recruitment
At Tuocon we are known for going above the line with everything that we do. We invest all into the process, so that suitable experts are recruited for the correct positions.
It requires hard work to find the correct way and individual to carry out roles, especially when recruiting experts and management. We have the experience, vision and solutions to ensure successful implementation of even the most demanding recruitment processes. Together with you we will find the most suitable experts that fit your company the best.

We ensure that all recruitment communications will be professional, up to date and fit your brand.
Contact us
We will get in contact with you soon. Our contact personnel is Johanna Eskola and Ilkka Mikkola, you will be contacted the next business day at latest.
Business coaching
Open up opportunities for action and broaden perspectives through coaching.
Headhunting
Find experts or management for demanding positions.
Interim temporary management
You can have access to temporary specialized staff such as experts or management.
Outplacement
High quality outplacement-service takes care of your employer image and outbound experts.
Research and development services
Take the right steps at the right time.
Training
Strengthen team spirit, support change.